Top Louisiana
SportsBooks
Current Ratings, Rankings, and Bonus Offers for Every LA Sportsbook
Choose your Welcome Offer. Bet$5 Get $150
or Get a First Bet Safety Net up to $1,000
LA only. 21+. Please Gamble Responsibly. Gambling problem? 1-877-770-STOP (7867)
Bet $5 Get $150 in Bonus Bets Instantly
Plus all customers get a NO SWEAT SGP every day!
LA only. 21+. Please Gamble Responsibly. Gambling problem? 1-877-770-STOP (7867)
Bet $5 on any MoneyLine, Get $150 in Bonus Bets if Your Team Wins
All Customers Get a Profit Boost Everyday
LA only. 21+. Please Gamble Responsibly. Gambling problem? 1-877-770-STOP (7867)
Bet Up to $1,000 on Caesars
Win or Get a Bet Credit Back | Use Caesars Promo Code: BV1000
LA only. 21+. Please Gamble Responsibly. Gambling problem? 1-877-770-STOP (7867)
$500 Second Chance Bet
Industry Best 1 x Rollover
LA only. 21+. Please Gamble Responsibly. Gambling problem? 1-877-770-STOP (7867)
$1,500 First Bet Offer
Win or Get Your Bet Back | Use BetMGM Promo Code: EWBET6
LA only. 21+. Please Gamble Responsibly. Gambling problem? 1-877-770-STOP (7867)
Louisiana bettors must be 21+ and present to place wagers in the state. If you or a loved one is experiencing problems with gambling, call 1-877-770-STOP(7867) or visit the National Council on Problem Gambling www.ncpgambling.org
Latest Bet365 Update: Bet365 is now live in Louisiana!  Whether you're in the bayou or in downtown New Orleans, you can take Bet365 with you wherever you go!
Legalized Sports Betting in Louisiana Overview
Mobile sports betting officially went live in Louisiana on January 28, 2022. All hardcore fans of the Saints, Pelicans, and LSU Tigers can now legally bet on their favorite teams from anywhere.
It was a long road to get here for Louisiana residents. 55 out of 64 of the state's parishes voted to approve sports betting in November of 2020 but had to wait until April for further legislative sessions. Governor John Bel Edwards signed the first piece of legislation on June 7, 2021, and the other two on June 22.
Is Sports Gambling Legal in Louisiana?
As of December 2023, sports betting is legal in most of Louisiana. Voters chose to legalize sports betting in the vast majority of their parishes, but not all. Thus, sports gambling is only legal in those 55 parishes. Online sportsbooks and mobile apps use precise geolocation services that will locate your device and make sure you are located within one of the parishes that have legalized betting.
This also means that it is completely legal for you to drive into an area that voted in favor of legalized sports betting to place a bet on your device if you live in a parish that does not have legal sports gambling.
When Will Louisiana Residents Be Able to Bet?
The long wait is finally over! Folks in the Pelican State can now legally bet on sports at either a casino or with a mobile device. Since sports are such a big part of the Louisiana culture, the future of sports betting looks bright within the state.
Daily Fantasy Sports in Louisiana
Daily Fantasy Sports was legalized in Louisiana in 2018 by a similar vote from Louisiana residents. 47 of the 64 parishes voted in favor, but the legislation lagged far behind. It took more than a year and a half for lawmakers to approve the proper regulation plans and daily fantasy sports are still not available for Louisiana residents.
One of the main concerns of Louisiana residents eager for sports betting was that a similar delay would occur with sports betting. The biggest hurdle regarding DFS in Louisiana was legislators' inability to pass necessary rules and regulations.
With rules now established for sports betting, it seems likely that DFS should return in Louisiana at the same time sports betting officially goes live in the state.
Popular Sports Teams to Bet on in Louisiana
Louisiana only has two professional sports teams. The New Orleans Saints play in the NFC South division of the NFL and have enjoyed plenty of success over the past decade. They are one of two teams to win their only Super Bowl appearance, which came in 2010. Since 2006 and the arrival of Sean Payton and Drew Brees, the Saints have been a source of pride in Louisiana.
In the NBA, Louisiana has another team based in New Orleans: the New Orleans Pelicans. The Pelicans are one of the younger teams in the NBA and have not been able to have continued success. They drafted Zion Williamson in 2019, but along with Brandon Ingram and Lonzo Ball, the Pelicans have not been able to finish above .500. It is a young team, though, and all Louisiana bettors are excited.
Online Sportsbooks in Louisiana
Legislators have set Louisiana up to have tons of options when it comes to sportsbooks in the state. There are currently six sportsbooks available within the state. This healthy competition will bring Louisiana bettors the best betting experience possible.
The New Orleans Saints already have ties with Caesars Sportsbook in a 20-year stadium sponsorship that gives the casino company naming rights. Safe to say, Caesars Sportsbook will be one of the go-to options for Louisiana bettors.
DraftKings, FanDuel, BetMGM, BetRivers, and Barstool Sportsbook are among the many popular online sportsbooks that are available in Lousiana.
Louisiana Legal Sports Betting FAQ
Since mobile sports betting recently went live in Louisiana, bettors have been left playing catch up. The FAQs below address the majority of concerns LA sports bettors currently have. We will continue to update this section as more details come out of Louisiana.
Is sports betting legal in Louisiana?
Yes. Sports gambling is legal in Louisiana. There are currently six online sportsbooks available within the state.
Are offshore betting websites legal to use in Louisiana?
No. If an offshore betting website claims that it can be used anywhere in the US, it is operating illegally. Sportsbooks are licensed at the state level, and therefore cannot be used across state lines or in the entirety of the US.
Can you bet online in Louisiana?
Yes. Betting online will be as easy as signing up with your preferred sportsbook on either a computer, tablet, or mobile device and then placing a bet! This process is as simple and easy as it is in other states. Keep in mind, these online sportsbooks use geofencing technology, so you must be within one of the parishes that have voted to legalize sports betting, or else you will be unable to place a bet.
Who can bet in Louisiana?
Anyone 21 years or older can bet. You do not, however, have to be a resident of Louisiana. You just have to be in an area where sports betting is legal within Louisiana.
Can you bet on college sports in Louisiana?
Yes, Louisiana bettors will be able to wager on college sports, including in-state colleges. Geaux Tigers!
Latest Louisiana Sportsbook Offers
Find the best available new player offers now that mobile sports betting has launched in Louisiana. We always feature the two best new player offers available in LA in the section below.
These offers are updated daily. We are currently recommending new bettors take advantage of the offers from BetMGM and DraftKings. Find the details for each offer below.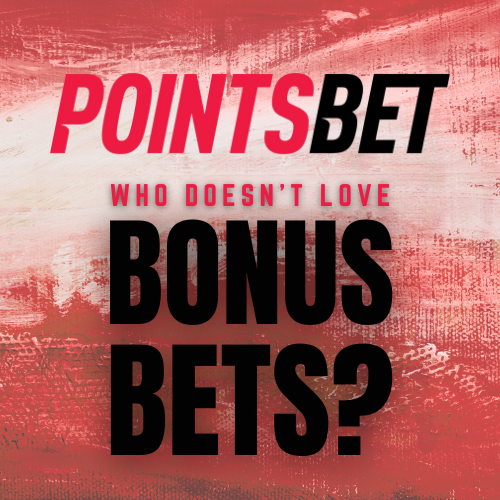 Currently No Bonus Offer
View Offer
LA only. 21+. Please Gamble Responsibly. Gambling problem? 1-877-770-STOP (7867)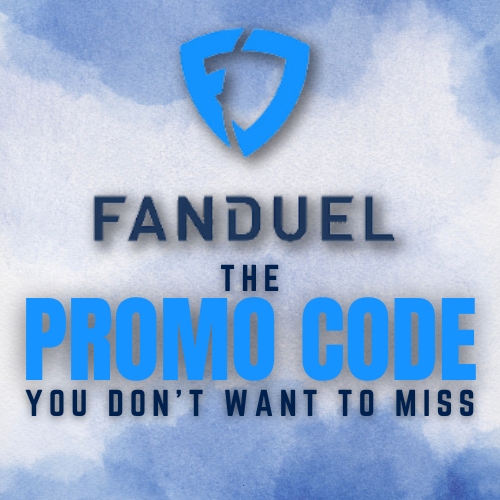 Bet $5 on any MoneyLine, Get $150 in Bonus Bets if Your Team Wins
All Customers Get a Profit Boost Everyday
View Offer
LA only. 21+. Please Gamble Responsibly. Gambling problem? 1-877-770-STOP (7867)