DraftKings Bonus Code Offer for Louisiana
Bet $5 Get $200 in Bonus Bets Instantly with DraftKings! Plus Up to $150 in No Sweat Bets. You won't want to miss out on this DraftKings Louisiana promo code.
Louisiana bettors must be 21+ and present to place wagers in the state. If you or a loved one is experiencing problems with gambling, call 1-877-770-STOP(7867) or visit the National Council on Problem Gambling www.ncpgambling.org
Best Lousiana SportsBook Bonus Offers for September 2023
DraftKings SportsBook Overview
Mobile sports betting recently went live in Louisiana on January 28, 2022. DraftKings was one of the first sportsbooks to receive approval from the Louisiana Gaming Control Board. The launch in Louisiana has been great for DraftKings, as they are quickly acquiring new customers.
As one of the most popular sportsbooks in the US, we are confident that DraftKings will be be a big hit in the Pelican State. Louisiana residents are extremly passionate about their favorite teams like the Saints, Tigers, and Pelicans.
DraftKings offers a premier user-friendly experience to betting. By using either the website or the mobile app, DraftKings is a convenient way for fans to place bets on their favorite teams.
Curent DraftKings Promotions
DraftKings has earned a reputation as offering the most aggressive new player bonus offers in both the sports betting and DFS industries. Before we jump into our top-rated offers for this basketball season, here is a look at the bonus types we have seen from DraftKings over the past few seasons:
Deposit Bonus Offers: This is the most common promo code offer from DraftKings, and is currently our featured offer at both the sportsbook and fantasy app. New users will receive a bonus equal to a percentage of their initial deposit. This amount ranges from 20% to 100% and from a $500 total bonus to a $1,500 total bonus.
Bonus Entry Offers: DraftKings will typically offer a Millionaire Maker entry at some point during every NFL season. This is essentially a $20 cash bonus that gives you a shot at a $1 million top prize. At the sportsbook, bonus bet offers are typically 100% of your initial deposit, capping somewhere between $100 - $200.
Bonus Bet Offers: Bonus bets are an extremely poular promotion with every sportsbook. With this type of promotion, newe bettors will receive one bonus bet that caps somewhere between $250 to $1,000.
Odds Boost Offers: DraftKings will often offer odds-boost promotions in addition to their classic deposit bonus offer. With this offer, new players receive the opportunity to receive an increased payout on their first wager.
Current Featured DraftKings Bonus Offer for Louisiana
Our top-rated bonus offer available from DraftKings currently includes a Bet $5, Get $150 in bonus bets offer! This is one of the most generous bonuses in the industry and is available to all new clients.
As with every promotion we cover, each of these offers comes with a specific set of terms and conditions new players should familiarize themselves with prior to opening an account. Find the terms for each offer below, we update these for every new DraftKings offer.
Terms for DraftKings Deposit Bonus
When signing up with DraftKings using our promo code and making your first deposit, users can receive up to $150 in bonus funds. This is a fantastic way for new sports bettors in Louisiana to build up their bankrolls.
This is not an immensely lucrative bonus offer, but it requires you to do nothing extraordinary. Just deposit some cash, have fun betting, and DraftKings will give you some extra money.
Daily Promotions for Existing Players
DraftKings, like almost every online sportsbook, runs promotions on the website and in their app. These promotions are a win-win for both the bettor and the sportsbook. You get better odds and opportunities to make more money while DraftKings receives more wagers.
With this in mind, DraftKings is constantly be pushing out promotions that they think bettors will enjoy to both entice new users and keep existing users engaged.
Keep your eyes out for these promotions, but also keep your eyes out for promotions that are appealing, but not advantageous. Some of them offer great odds on not-so-good bets, so be weary.
The type of promotion you receive at DraftKings is important. Each offer type includes a different total bonus received and different terms attached to that bonus. Three of the most popular promotions DraftKings run are:
Betting Pools - DraftKings will let you join a community pool for a small fee, or sometimes for free, where if you get all of your picks right, you win the pool's grand prize. These pools normally even have prizes for users who get one, two, or even three picks incorrect. Private pools are also an option.
Parlay Insurance - Parlay insurance is a fairly common promotion amongst online sportsbooks. When this promotion is running, DraftKings will refund the amount of your parlay if one of the bets misses. Each instance of parlay insurance is different. The maximum insurance payout varies, parlay conditions need to be met for insurance to activate, and the parlay must usually have a minimum number of bets at certain odds.
Odds Boosts - One of the most popular, odds boosts does exactly what it sounds like. DraftKings will pick a bet and boost the odds. These usually happen around popular events like playoffs or championships, and are normally on player or prop bets rather than moneyline or over/under bets. DraftKings run this promotion quite often as it entices bettors to bet with them.
DraftKings Louisiana FAQ
With legal sports betting new (and recently live) in the state of Louisiana, sports bettors in the state may not be familiar with how DraftKings works. We cover everything we think you need to know prior to placing a bet or entering a fantasy contest on DraftKings.
Is DraftKings Sportsbook Legal in Louisiana?
DraftKings Sportsbook is legal in Louisiana because of the recent legalization of sports gambling in the state as voted on by Louisiana residents. Please note, because only 55 out of the 64 parishes voted to legalize online sports betting, those in Louisiana will only be able to place bets within those 55 parishes.
When will DraftKings be available in Louisiana?
DraftKings is available in Louisiana. DraftKings is one of the top sports betting services in the US, so one can be confident that DraftKings will be highly successful in Louisiana
How do I deposit and withdraw my winnings?
With DraftKings, withdrawing and depositing cash into your account is as easy as it can be. Users can use credit cards, debit cards, online bank transfers, or cash at partnered retail locations.
Is the mobile app available on both Apple and Android devices?
Yes. The DraftKings Sportsbook app is available through the Apple App Store and the Google Play Store for both iOS and Android devices.
Is betting on college sports legal in Louisiana?
Yes, betting on college sports is legal in Louisiana and that does include in-state colleges and Universities. College sports has been a focal point for sports bettors, sportsbooks, and legislators throughout the process of legalizing sports betting in Louisiana. Clearly, the LSU Tigers and SEC football are wildly popular in the state, and bettors and sportsbooks alike want to be able to take and place bets on college sports. Luckily, state regulators elected to allow betting on all collegiate sporting events.
Which states are DraftKings operational in?
DraftKings Sportsbook is available in New Hampshire, Michigan, Louisiana, Colorado, Iowa, Indiana, Illinois, Tennessee, West Virginia, and Virginia. In New York and Mississippi, DraftKings Sportsbook is available in retail locations only. Almost every state that has legalized sports betting has DraftKings Sportsbook in operation.
Compare the current DraftKings promo code offer for September 2023 with offers from some of the top sportsbooks in in the US. We typically see the top offers from the DFS and sports betting industries at the start of football season. Combine that with a new market and Louisiana bettors currently have access to some of the best promotions we have ever seen.
One advantage new sports bettors will have over the house in Louisiana is the ability to shop new player offers. Every sportsbook we work with is licensed, regulated, and offers a polished product. This means the bonus offer just might be the reason you choose one book over another.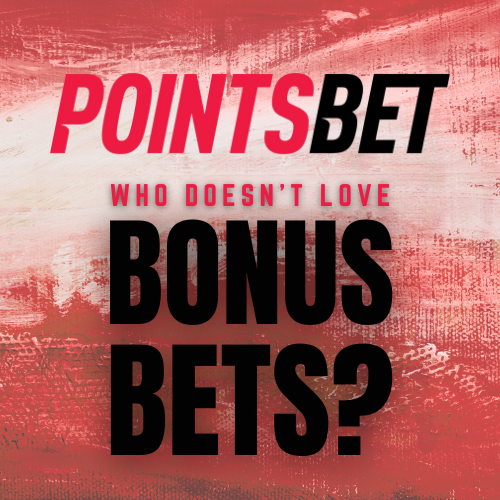 $1,000 in Second Chance Bets
View Offer
LA only. 21+. Please Gamble Responsibly. Gambling problem? 1-877-770-STOP (7867)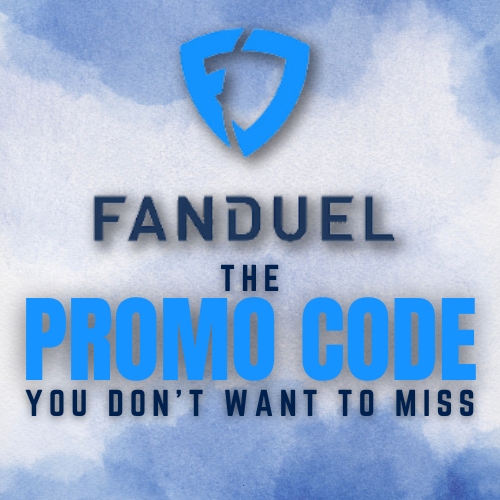 Bet $5 Get $200 in Bonus Bets
Win or Lose
View Offer
LA only. 21+. Please Gamble Responsibly. Gambling problem? 1-877-770-STOP (7867)