FanDuel Bonus Code Offer for Louisiana
Sports betting has finally arrived in Louisiana, which means fans can finally enjoy FanDuel's industry-leading sportsbook. Bet $5 Get $200 in Bonus Bets- Win or Lose
Louisiana bettors must be 21+ and present to place wagers in the state. If you or a loved one is experiencing problems with gambling, call 1-877-770-STOP(7867) or visit the National Council on Problem Gambling www.ncpgambling.org
FanDuel Louisiana Bonus Code Offers
FanDuel began as a DFS company, but quickly expanded to offer an online sportsbook to satisfy the demand of their customers. Since then, they have become one of the premier sportsbooks throughout the US and one of the most popular.
Mobile sports betting opened up in Louisiana on January 28, 2022. FanDuel's launch went smooth and now folks from all over the Pelican State are signing up! With passionate fan bases for the New Orleans Saints, New Orleans Pelicans, and LSU Tigers, FanDuel should be able to generate loads of growth within the state.
Founded in 2009, FanDuel's rise to prominence was built off providing an enjoyable and convenient betting experience for its users. FanDuel offers tons of promotions, and depending on who they partner with in Louisiana, there could be even more unique offers for FanDuel Louisiana users in addition to one of the largest bonus bets for new FanDuel users.
Although FanDuel has only been operational in Louisiana for a short time, they offer a ton of convenient cashier options for deposits and withdrawals. Credit/debit card, bank transfer, Paypal, or a FanDuel Prepaid Play+ Card are all options for deposits. Visa and MasterCard are both accepted. To withdraw, FanDuel users can have money transferred through PayPal, their bank account, or a paper check.
The page below will share information about its timeline, its new user bonus, many of the other promotions frequently offered to its customers, and commonly asked questions about FanDuel Louisiana.
Bet $5 Get $200 in Bonus Bets
FanDuel's offer for new users is one of the most generous new user offers available from a US sportsbooks No code is required. All users who sign up will be offered a No Sweat Bet!.
There are, of course, a catch to this offer. The bonus is given in the form of Bonus betting credits, not cash. This money cannot be withdrawn directly and must be wagered to turn it into withdrawable cash. Despite these two rules, this is an incredibly generous offer and offers a fantastic opportunity for new users to add to their initial betting capital with no risk.
FanDuel Promotions for Existing Users
FanDuel became one of the most popular sportsbooks through its promotions, attracting and keeping bettors constantly engaged. These promotions are run constantly, so always be on the lookout to see what is new. There are always new offers appearing, but these are some of the most common promotions you will see while using the FanDuel apps:
Same-Game Parlay Insurance - When using this promotion, FanDuel will refund a parlay of three or more wagers on the same game up to a specified dollar amount if the parlay is for at least $10. These promotions sometimes allow prop bets which can make for coin flip-like parlays. With parlay insurance on them, they are always great bets.
Parlay Insurance - Like above, but more generally, FanDuel offers a parlay insurance of up to $25 on parlays where only one bet misses. The parlay will typically require a minimum number of games as well as odds requirements.
Player Prop Bet Insurance - FanDuel will, with this promotion, refund up to $50 on certain prop bets. These are a great way to take a safe $50 bet and lose nothing.
Odds Boosts - One of the more common promotions amongst all sportsbooks, FanDuel will pick certain wagers to boost the odds of in order to convince bettors to use their sportsbook to wager. These usually appear on popular events like playoffs or championships, and can be great opportunities to play great bets and win big.
Fans of FanDuel love their promotions. Keep an eye out on their Promotions tab to help add to your betting bankroll. This is how FanDuel keeps bettors betting with FanDuel, so there's plenty of incentive for FanDuel to keep pushing out these promotions.
Is FanDuel Sportsbook Legal in Louisiana?
FanDuel is legal in Louisiana because of the recent sports gambling in the state, and they recently had a successful launch in late January of 2022.
FanDuel is only legal in the 55 of the 64 parishes that voted to approve online sports betting, so it is not a state-wide legalization. In fact, sportsbooks like FanDuel use geofencing technology to make sure your device is within the boundaries of a legal area. If not, you will be unable to bet with FanDuel.
FanDuel Louisiana FAQs
With sports betting finally here in Louisiana, new bettors have plenty of questions about the sportsbooks that will operate in the state. Below are answers to some of the FAQs we get regarding FanDuel in Louisiana.
When will FanDuel be available in Louisiana?
Mobile sports wagering went live in Louisiana on January 28, 2022, and FanDuel has been available ever since.
Is the mobile app available on both Apple and Android devices?
Yes. The FanDuel app is available through the Apple App Store and The Google Play Store for both iOS and Android devices.
Which states is FanDuel operational in?
Almost all states that have legalized sports betting have FanDuel in operation. States that only have retail betting with FanDuel are Montana, New Mexico, Michigan, Arkansas, Mississippi, North Carolina, Delaware, and New York. States with both mobile and retail betting through FanDuel available are Oregon, Nevada, Colorado, Iowa, Illinois, Indiana, West Virginia, Pennsylvania, New Jersey, Rhode Island, and New Hampshire. Tennessee is the only state that offers just mobile betting through Fanduel.
Who can bet in Louisiana?
Anybody 21 years old or above can bet in Louisiana, provided that they are located within a parish that voted for the legalization of sports gambling. This does not apply to only Louisiana residents; anybody travelling through Louisiana who meets the above requirements can place wagers at FanDuel.
Best Lousiana SportsBook Bonus Offers for September 2023
Compare the current FanDuel promo code offer for September with offers from some of the top sportsbooks in in the US. We implore all Louisiana gamblers to search out the best bonus offers that they can find.
Here are two other top of the line offers for folks in the Pelican State. Both are worth looking into.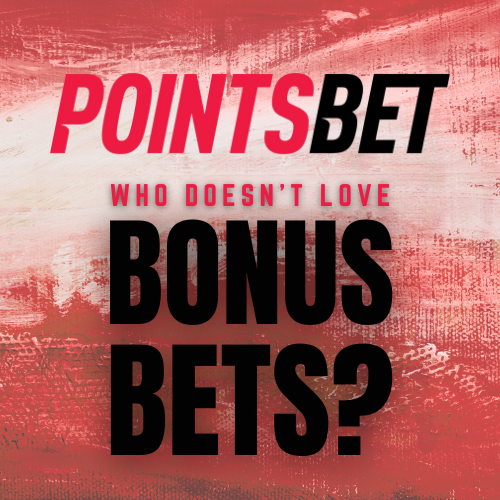 $1,000 in Second Chance Bets
View Offer
LA only. 21+. Please Gamble Responsibly. Gambling problem? 1-877-770-STOP (7867)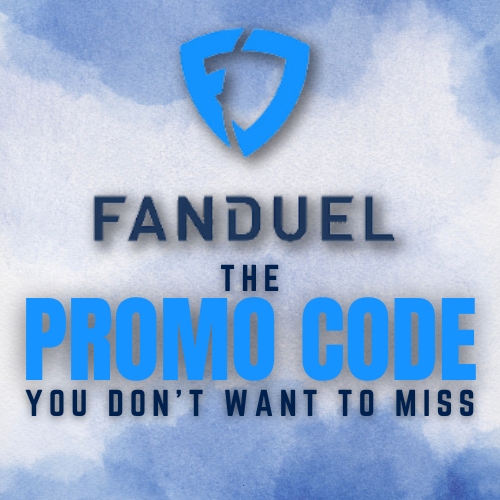 Bet $5 Get $200 in Bonus Bets
Win or Lose
View Offer
LA only. 21+. Please Gamble Responsibly. Gambling problem? 1-877-770-STOP (7867)